« The Lancaster Hotel: Small Boutique Hotel Big on Elegance in Downtown Houston | Main | Historic Preservation + New Renovations: the Magnolia Hotel in Dallas »
Tuesday, February 10, 2009
Dallas for "bidness" and fun getaways
As a thriving city for business, it's no wonder that Dallas just made the Forbes list for top ten cities for billionaires. Makes me wonder what J.R. would say from the 1980s series Dallas.
The city also made the list for the top ten cities for job growth in 2009.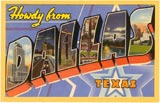 One of our noteworthy visits to Dallas has been to the Adolphus Hotel. When entering the Adolphus, I was in awe of the regal surroundings. Ornate artwork, Belgian tapestries, hand-painted Chinese jardinieres, and fine furnishings dating to the 17th century adorn the expansive main lobby areas.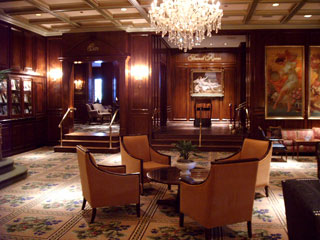 The rich and famous have stayed here, from Presidents, royalty, celebrities, to athletes. Tommy Dorsey and his Orchestra used to play here nightly. The energetic Adolphus Busch would be proud of his hotel and be amazed at the bustling city that Dallas is today.

Next week, we visit the Magnolia Hotel, located in a historic building with the trademark neon flying horse Pegasus sign for the Magnolia Petroleum brand overhead. The Magnolia Hotel owners also maintain distinctive properties in Denver, Omaha, and Houston. We visited their relaxing hotel in Houston recently. Read about in our Magnolia Hotel - Houston feature.

Have you been to a unique and historic stay that you are bonkers about? What was so special about it? Let us know!