« May 2009 | Main | July 2009 »
Tuesday, June 23, 2009
Update from Chicago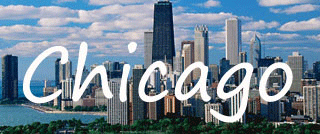 Our second day in the city has been great. We spent most of the day at the
Museum of Science & Industry
. The boys really enjoyed "Harry Potter-The Exhibit," and so did the wife and I. Any fan of the books and films should not miss this show! Now we're trying to decide where to have dinner. So many choices!
More news to come from Chicago as we explore the unique museums indepth around Grant Park.
Best Rated Chicago Hotels
|
Get Tickets to Chicago Area Events
| Save Big with the
Go Chicago Attractions Card
(mention Southpoint and get free shipping!
Friday, June 19, 2009
Gus, a special retriever
Today, I'm venturing from the topic of travel to pay tribute to our mascot and friend, Gus. His pancreatic cancer in recent months made him eventually become too weak to eat or walk on his own and we had to finally put him to sleep.


Gus was born in the backwoods of Redwood, Ms. from pure bred Golden Retrievers. His parents had extensive obedience training and his Father was a drug dog for Warren County. Rhonda picked him from the litter because he was the only one that looked her in the eyes. He was a rambuncious pup, gnawing at baseboards and shirts, growing into a lanky teen that we took canoeing and tent camping. Gus went through 3 obedience training classes, and learned quickly. He was also the class clown, gaining the nickname "Goofy Gus."
He lived for adventure and going for a ride in our truck.
Gus explored and saw more of the country than most dogs, going with us on RV adventures through 40 states as our website mascot at Southpoint.com. He loved to catch tennis balls, chase squirrels, jack rabbits, run on the beach or in the desert, growl at strangers, or whimper at prairie dogs barking at him on the prairie during his travels. Gus was a special dog and best friend. He will be missed.
View more photos posted via Facebook.

Look for our new expanded segments on Corpus Christi and Chicago coming soon.