Thursday, July 31, 2008
The Lancaster, charming boutique hotel in downtown Houston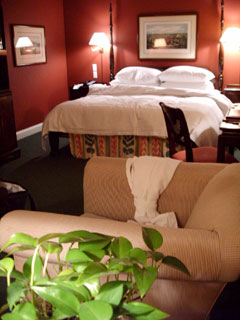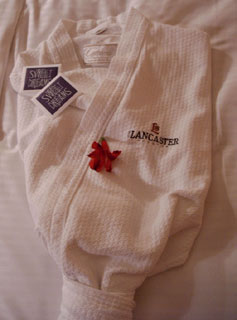 Read our new Feature Accommodation - The Lancaster Hotel, an historic hotel with a European elegance situated in downtown Houston.
Special touches on arrival start with a turndown service with chocolate, bath robes, fresh cut flowers, and soft music. Just right after a day of travel. This boutique hotel is right in the center of Houston in the theatre district, and the building has been a hotel since 1926. During our visit, we met with W. K. Hicks, who carved out an exceptional career with the Houston Oilers prior to becoming head doorman with the hotel. One evening we walked downtown towards Main Street where many were dining out for the evening after watching a theatre performance or looking to get into the Venue, a dance place.
The Lancaster Hotel is in an optimal location in the Theatre District, next door to the Houston Symphony and near the Houston Convention Center.

Wednesday, July 30, 2008
The expanding Memphis Zoo draws crowds
The Memphis Zoo has a lot of variety for the family, from pandas to watching polar bears & sea lions swimming underwater. A new exhibit is being developed that will feature a "lodge" like the Old Faithful Inn which will open in 2009, followed by anoher one within a year.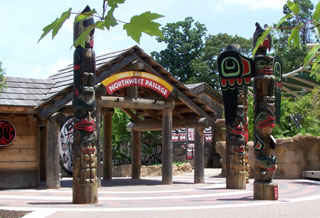 The zoo's newest exhibit, which opened in 2006, is Northwest Passage. Inside the cool enclosure you can watch polar bears and sea lions swimming in their separate enclosures. You can see them up close in the viewing area and they can see you too! The sea lions especially like to interact with their visitors. Read more about the Memphis Zoo from a recent visit by our writer, Tommy Ford.