« Top three ways to make a difference starting this Christmas | Main | Our vote for hero of the month: Captain C.B. Sully Sullenberger »
Monday, January 12, 2009
A downton Houston gem: the Hotel Icon
We are working on a new Best of Series. Our first destination is Houston where we head this week.

One of the unique stays that we recommend is the Hotel Icon...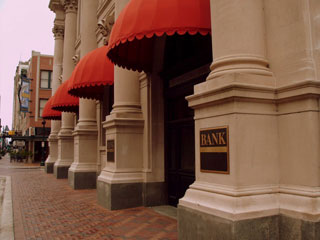 As we made our way through the entrance, we could sense just how special the Hotel Icon is. A massive bank vault sits behind the front desk to remind you of what the building used to be. The renowned BANK Restaurant is housed in subdued lighting amid 30-foot high ceilings supported by Corinthian columns. The city's rich past is being well preserved here in the Historic District on part of the original parcel of land on which the city was founded. Read more in our feature on the Hotel Icon. Look for more and our best of series coming soon.