« April 2012 | Main | June 2012 »
Monday, May 21, 2012
Hiking Austin
From living around Austin for many years, we sometimes take for granted just how much there is to do and see. The music scene, the food, the favorable business climate, the state capital, home of UT, and a Texas heritage of quirky characters. Besides all these things, it is an outdoor paradise with the Highland Lakes and many miles of hike and bike trails that meander through and around the city.

Late this afternoon my wife and I hiked 2 1/2 miles at the 227 acre Wild Basin Wilderness Preserve.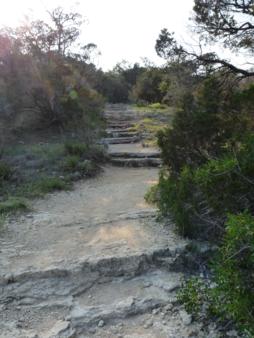 The rocky terrain of the trail is rather challenging, with steep climbs and elevation drops in places. There were only 4 others we met along the trail, and benches are along the trail for rest stops. We have hiked the Preserve before, but never as it was today. About halfway, we were rewarded with a closeup of the beautiful Laurel Falls which was running from recent rains and fed by area creeks.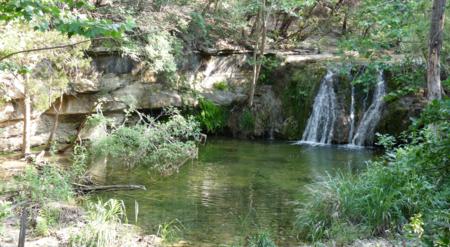 The Preserve came into being from the perserverence of 7 women of the Now Or Never environmental group who viewed the area as too important not to preserve as the surrounding area was developed as part of Loop 360. When visiting Austin, take your time and be sure to hike the Preserve and the many other great hiking trails that surround Austin.
For more details, get this book:


Best Hikes Near Austin and San Antonio

Thursday, May 03, 2012
Underwater hotel planned for Dubai
You know about the underwater housing market as seen the past several years, but what about an underwater hotel? Plans are going forward for an underwater hotel to be built in Dubai, where the 21 guest rooms will be almost 33 feet below the water's surface. Large glass windows will allow for one-of-a-kind wildlife viewing. I can see a future 007 movie set here...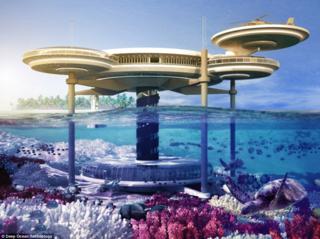 Tuesday, May 01, 2012
Florida Motel goes nude to promote business
Times are tough in the economy, as noted motel owner Paul Hodge of Fawlty Towers Motel in Cocoa Beach, Florida. He has watched his motel business decline over the years as large hotels received the lion's share of the local business. Starting today, the motel is implementing a rather bold strategy by accepting nude guests, and willl become a "naturist resort". According to the Reuters news report, as long as nude guests are inside and not outside they will not be at risk for a criminal charge of indecent exposure. Fawlty Towers on their website noted that they "will promote family oriented nudism, which shall be wholesome and non-sexual. Single males must qualify to visit according to our singles policy."
Wonder what Basil would have thought about such a stunt...