« Ride with the Blue Angels | Main | True Hollywood Heroes »
Sunday, November 11, 2007
Heroes Among Us, Our Veterans
Being Veteran's Day, it is a chance to reflect on our veterans. They gave and continue to give us their best. Many paid the ultimate sacrifice for their country, in fighting to defend our freedoms we take so for granted today. We honor them by telling their stories, by reminding us how very proud we are of them. Think of our soldiers, our veterans. Give them a handshake. Tell them how much you appreciate them. Our freedoms are not free. They are there because our veterans and soldiers have been there to defend them. They are our countries (and the world's) true heroes.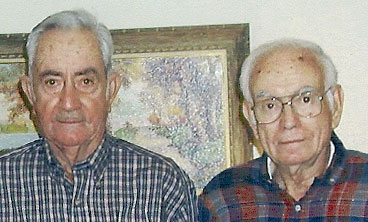 Some served along the front lines during WWII like my Uncle Ches in Italy. He was also one of the first soldiers to help liberate the concentration camp at Dachau and witnessed the horrors that had gone on there. At 90, he still finds it hard to talk about what all he saw that day. In recent years, he was given a plaque and a tree was planted in his honor in Israel. Others, like my Dad and Uncle Cooper (who recently passed away) served in vital supportive roles during the war. My Dad on Sardinia Island and portions of Italy, and my uncle in Anchorage, Alaska. Another uncle, Uncle Clarence, served in Korea.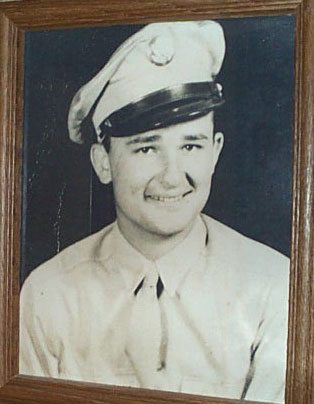 Joe Kelly, a friend of the family, landed at Normandy and was later a German POW. Here is a portion of his story.
Joe was in England for about six weeks before his division was ordered to participate in D Day operations. His outfit went across the English Channel to Normandy on June 6, 1944. They were put on landing crafts late one afternoon and left about four o'clock the next morning. He was not in the first group to hit the beach. However, he met one soldier who was among the first. The man said he was the only one left out of 187 men.

Joe didn't get seasick going across the channel because he didn't have time. It was the least of his worries. His jeep was on the landing craft (Higgins boat) with him and the others. To get the Jeep off the landing craft, he had to pull the throttle out and stand up as he steered it. The exhaust pipe ran up above the top of the Jeep. After driving out upon the beach, he was able to find his company. The beach was sandy, and there were bodies around everywhere--also torn up equipment. There was a lot of blood. Even the water was bloody. The Germans were about a half mile away when Joe arrived on the beach. Joe's outfit landed the morning after the first landing. The army had to get bulldozers to clear the beach before Joe's group could be put on shore. Once Joe got on the beach, he brought up the ammunition.
Joe and his assistant driver were captured at night when they took a wrong road back to their company. He was taken to Stalag 7. The stalag was very large, perhaps one hundred thousand prisoners. He had cabbage and potatoes to eat. He would eat mostly potatoes. He had to cook them by himself, and he had to find whatever he could to make a fire for cooking. He was given one slice of bread a day. He went from 145 to 98 pounds in 23 days. He ate dandelions but did not like them very well. About the only way to keep from being bitten severely by fleas while in bed was to pull off all your clothes and get under the blankets. He escaped once by hiding under sacks of potatoes on a truck. When the truck was being unloaded, he jumped off. He stayed in Munich. The French underground put Joe into another truck which carried him for five or six hours at night to a place near the Swiss border. He was asked to get out and he walked all day long and part of the night to reach Switzerland. When he reached a pine thicket, he lay down in the snow and went to sleep. He was awakened by a German soldier who was laughing and pointing a rifle at him. Joe stood up and put his hands over his head. About an hour later, the German soldier put him on a truck which took him back to Moosburg where he was put in solitary confinement for a week. He was not given anything to eat or drink. A Frenchman in the stalag sneaked bread and water in to Joe. After a week, he was let out of solitary confinement in the day but had to go back to it each night. This continued for about a month. When he was finally released from solitary confinement, his feet were frostbitten and he was in bad shape physically. Joe's stalag was liberated on April 3, 1945, by units of the 14th Armored Division, part of General Patton's Third Army. During the first week of May, they were taken about 1.5 miles to Landshut and were flown out on C-47's, with 27 people on each plane. Joe got in the tail end of the plane. Three of the C~47's had crashed on takeoff before the plane Joe was on departed.

I am gathering the memoirs of veterans that I hope to publish in a book.

Our soldiers and veterans and families are all around us. Honor them by showing them that they are the true heroes that they are. S.T., a friend, is serving for the third time in Iraq, away from his wife and family. He understands the cause, what is at stake in the war, accepts the sacrifices, and knows it is the right thing to do.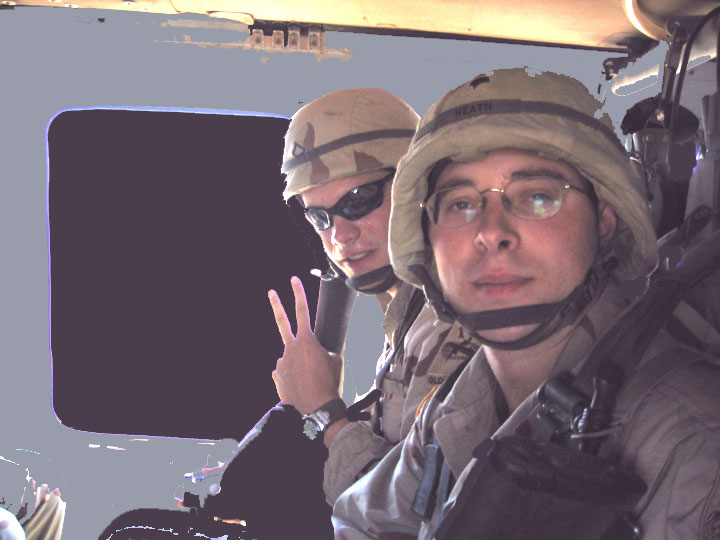 Think of soldiers like him today, and pause to thank God for him and others who serve and have served. Heroes all.

A special note of praise goes to Golden Corral and McCormick & Schmick's Seafood restaurants, who are honoring veterans by giving them a free meal on Veteran's Day.

As soldiers return from Iraq and Afghanistan, they need help in getting jobs and back into society. Some companies are not aware that they get a tax credit for hiring a veteran. A recent disturbing report noted that veterans make up one in four homeless people in the United States, though only representing 11 percent of the general adult population. Here are ways you can help the families of those in service now through private donations:
Fallen Heroes Fund | Fisher House Foundation
| More Ways To Support Our Troops

Posted by
Carl Burnham
at 12:14 PM
Edited on: Monday, January 28, 2008 10:34 AM
Categories: