Sunday, December 19, 2010
Merry Christmas!
With the holiday season and devoting more time with our non-travel business I haven't been able to post new travel news.

Looking for a holiday getaway? Consider the romance of a b&b stay along the Texas coast at Galveston Island. Many b&b guests take cruises departing from Galveston and leave their vehicle at an area b&b. View our extended features on the b&bs of Galveston.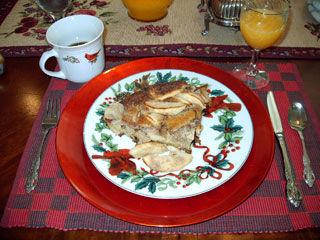 The delicious German Apple Pancakes at the Villa. Read our feature on the Villa B&B in Galveston, Texas.

Look for many more features in the new year. In the meantime, Merry Christmas to all our readers and wishes for a most prosperous New Year!

comments powered by

Disqus