« Special deals on Go USA Cards for a limited time | Main | Create your own Gift Cards for Christmas or Special Occasion Now »
Sunday, November 16, 2008
Feature Accommodation: Red Creek Inn on the Ms. Gulf Coast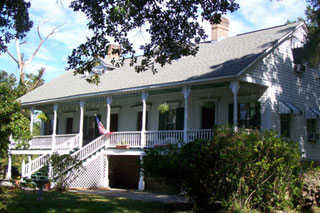 One of the more prominent homes along the Gulf Coast is found in Long Beach on Red Creek Road. Owned by Karl and "Toni" Mertz, the Red Creek Inn was the Gulf Coast's first bed and breakfast.
Built in 1899 by a retired Italian sea captain, the three story French cottage style home is surrounded by 11 1/2 acres and now available for sale.


A few tree sculptures by chain saw artists created from storm damaged trees along Beach Boulevard in Biloxi.



Recommended books on the Mississippi Gulf Coast