« Travel Photos now on Facebook | Main
Tuesday, March 04, 2008
New Motorcoach with garage underneath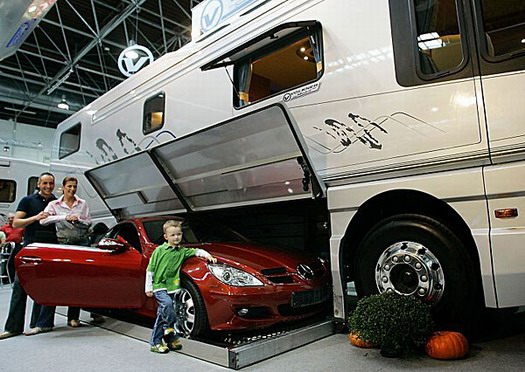 From searching online, I found an amazing new motorcoach that allows towing underneath for your vehicle being touted by the German company Volkner.
Ah, those Germans.. There are two sizes that can accommodate different sized vehicles.
As the motorcoach comes available in the U.S. it should create quite a sensation.