« Visit to Tomball, Texas | Main | Local Texas Accommodations Honor Returning Veterans with Free Stays »
Thursday, November 01, 2007
Halloween Austin style on 6th Street
All range of characters were out for the annual Halloween walk down Sixth Street.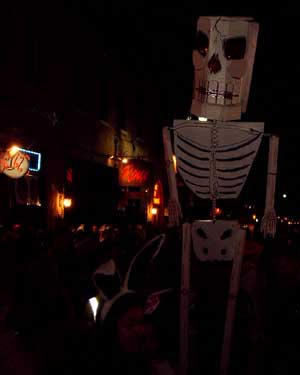 In the city that embraces being weird, Austin has turned Halloween into an annual event where adults parade around in outfits instead of just the kids.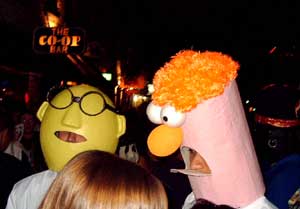 The event is centered around Sixth Street, which has a row of dance clubs and bars. Some of the costumes can be very risque (not shown here), and no one under 17 is supposed to be out after 10.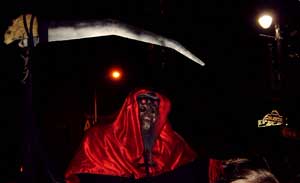 We walked around for awhile. The crowd seemed to be especially large this year, with many just there like us to gawk at the creative costumes.