« The world's tallest building | Main | Update: Space, the final frontier - a reality for some by 2008... »
Wednesday, September 26, 2007
Riverboat moved to site of planned Mississippi River Museum and Interpretive Center in Vicksburg
If you weren't expecting it, you were in for a double or triple take if in the Vicksburg, Mississippi area yesterday. A huge riverboat, the MV Mississippi, was moved along a side street to it's new home at the future site of the Mississippi River Museum and Interpretive Center.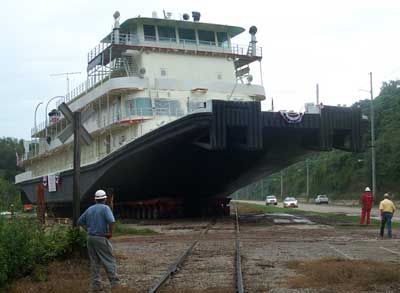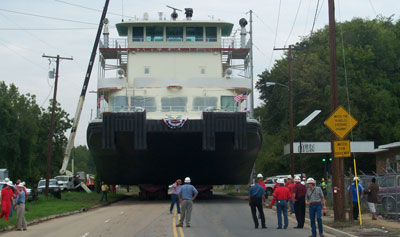 Formerly a U.S. Army Corps of Engineers' riverboat, rows of specialized minature wheels were used to manuever it to the new location.



Decked out in fresh paint, with flags and banners for the short trip, the 218-foot riverboat will be a main attraction at the Interpretive Center. The Mississippi River Museum and Interpretive Center will highlight the history of the Corp of Engineer's efforts at controlling the mighty Mississippi.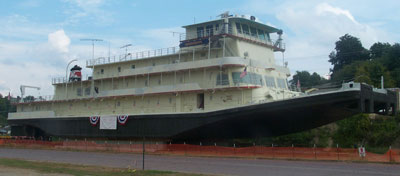 The grand opening of the Interpretive Center is planned within 2-3 years as more federal funds become available for the project.
Here are two articles that detail the project: Center1 Center 2 that have appeared in the local Vicksburg newspaper.

Given the size of the riverboat, it will be a dramatic addition to the landscape of Vicksburg, in contrast to the citys' casinos, National Park, and rich Civil War history.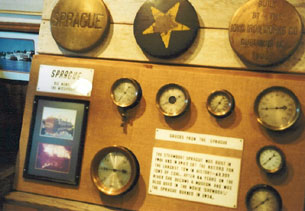 We always enjoy our trips to Vicksburg. For a step back in time, read about a visit to the Old Court House Museum.