« Featured Travel Books on Colorado | Main | The world's tallest building »
Thursday, September 20, 2007
Football, Texas sized...
The UT students refer to it simply as Godzillatron.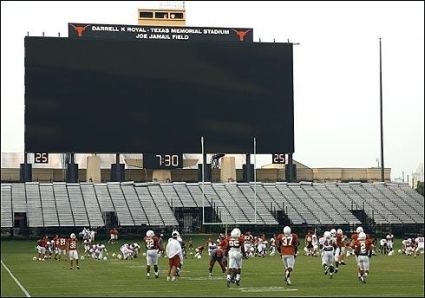 The massive scoreboard/HC video display at Darrell Royal-Memorial Stadium in Austin is the largest in the world, which suits the defending national champions just fine. Measuring 55 feet tall by 134 feet wide, Texas fans will be able to see replays of the action super sized. Hook 'em horns!
If in Austin, be sure to stop by the campus and take a look. Tickets for the games go fast.
For Texas football fans, our partner site at SouthpointBooks.com now has these books available online and through Amazon -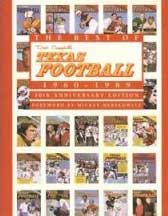 The Best of Dave Campbell's Texas Football
Signed by the Author