« Upcoming visit to the Del Rio, Texas area | Main | new Go Card USA attractions promotion - free shipping »
Friday, February 02, 2007
Back from Del Rio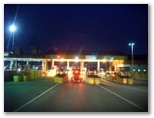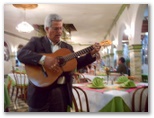 "In a bar in Acuna called Ma Crosby's, I found myself not feeling any pain..."

So starts the classic George Strait song "Blame It On Mexico" and we can vouch for that. After arriving at Villa Del Rio, we were encouraged by Sarah and Jay, the manager and owner of the Villa Del Rio bed & breakfast, to take a very short trip over the Mexican border to eat at one of the fine restaurants. Seeing as how we had never driven into Mexico, and especially at night, we were a little pensive. We decided to go and were not disappointed as Ma Crosby's restaurant served up a delicious meal with serenading guitar players.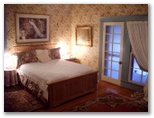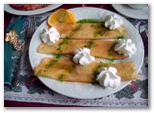 The Villa Del Rio Bed & Breakfast is the oldest mansion in west Texas, and was built around 1887. Our stay in our spacious room was most relaxing, and our morning breakfast included a delicious array of 13 fruits followed by crapes with homemade jalapeno and large helping of ham. We were impressed with the rich history of the mansion and the area, as Sarah and Jay filled us in on the many details. Jay is in the process of opening a Wolfman Jack Museum. The legendary DJ's career took off when he began broadcasting just across the border in Acuna at the millon watt powered XERA.

Look for our feature on Villa Del Rio and new segment on this interesting area of Texas coming soon.

"Blame it on Mexico if you need a reason
Say too much guitar music, tequila, salt and lime
Blame it on Mexico, but she's the reason
That I fell in love again for my last time..."