Monday, August 20, 2012
Houston - A Happening Place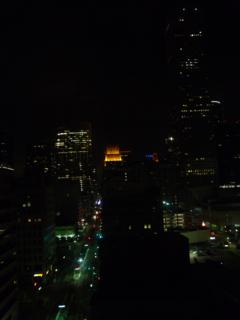 The wife and I just returned from a fun-filled trip to Houston. The 4th largest city (and growing) in America has so much to offer. We stayed in the Hotel Sorella in the posh City Centre section, and the Hotel ICON in historic downtown Houston. Each offers a unique glimpse into what makes this Texas city so very unique. In the next few weeks I will be focusing on these two venues as well as the Bistro Alex and LINE & LARIAT restaurants within the hotels.

The staff were all friendly and most helpful. The food at both restaurants were a pleasing blend of juicy delights in very unique surroundings.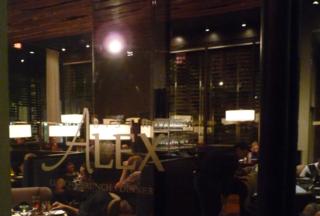 Bistro Alex
Situated in the Hotel Sorella, we loved the mesquite wood on the ceiling and walls at the Bistro Alex as well as the pleasing blend of menu selections. We also sampled a Taylor Fladgate porto wine that had been bottled for 20 years!



LINE & LARIAT
The LINE & LARIAT Restaurant provided a tasty feast and a memorable experience inside a 100 year old building that is the Hotel ICON. The "Working Man's Lunch" dessert provided a perfect end to our meal. The Hotel ICON has done an exceptional job with a recent remodeling, and is located in the historic section of downtown Houston.

Look for new features soon.
comments powered by

Disqus