Monday, June 25, 2012
Essential Camping Checklist
In honor of National Camping Week this week (and I just came from a trip last week along the San Marcos River), here is a handy checklist to go by when planning your next great camping adventure. As a kid I remember when my Mom would plan a week ahead of time, and have our dining room table full of items to carry.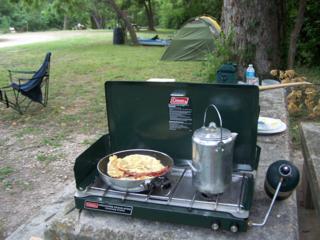 Essential Camping Checklist
This checklist will get you pointed in the right direction for your next camping trip. It is by no means complete (there is always something you forget).
Let us know what you would add in the comments below or on Facebook, and have fun camping!

Basic Food Items:
Bacon
Eggs
Grits (it's a Southern thing)
Crackers, Chips
Drinks
Hotdogs & Buns
Hamburgers & Buns
Canned Foods (vegetables, fruit, etc.)
Marshmallows
Coffee
Sugar
Creamer
Cooking Oil
Salt
Pepper
Mayonnaise
Ketchup
Mustard
Cooking Related Items:
Portable Stove
Stove Fuel – Propane, Other
Folding Stand for Stove (if no picnic tables)
Lighters
Skillet
Boiler
Spatula
Forks, Spoons, Knives
Paper Towels
Paper Plates & Holders
Skewer for cooking Marshmallows over fire (sticks will also do)
Firewood & fire starter (lint also works)
Bottle Opener
Can Opener
Drinking Cups
Aluminum Foil
Zip lock Bags
Garbage Bags
Cooler
Coffeemaker
Dish Soap
Plastic Tub to wash any dishes in
Frozen Reusable Ice Packs
Ice (may want to get this on the way to your campground)
The Basic Items:
Tents
Sleeping Bags
Pillows
Hats
Clothes
Old Towels
Extra Canvas Bag for Dirty Clothes
Cots (if too hot to sleep on the ground)
Lantern & Charger or Fuel/Wick/Mantles
Flashlights & Extra Batteries
Fishing Items:
Fishing Rod & Reels
Fishing Tackle (with knife/clippers for line)
Fish Cutting Board
First Aid Kit
Filet Knife
Fishing Bait
Kayak/Boat Items:
Kayaks/Boats, Paddles, Life Preservers
Waterproof Cooler/Bag
Chain & Lock

Other Items:
Cheap Camera (that you won't miss if it gets wet)
Water Shoes
Folding Chairs
Playing Cards/Games
Sunglasses
Citronella Candles
Combo Sunblock/Insect Repellant (very important!)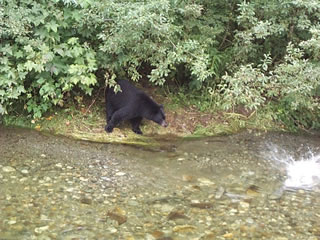 Oh, and Don't Feed the Bears...
Let us know what you would add and have fun camping!
comments powered by

Disqus