Sunday, July 03, 2011
Antique Car Museum near Bastrop, TX
I'm a sucker for old cars. So when I saw that the Central Texas Museum of Automotive History was just down the road from our stay at 9e Ranch B&B in Smithville, I was attracted like a moth to a flame.
Cars of yesteryear had class, finesse, PERSONALITY not found in the vanilla cars today.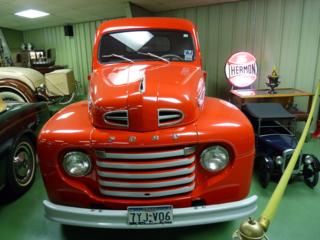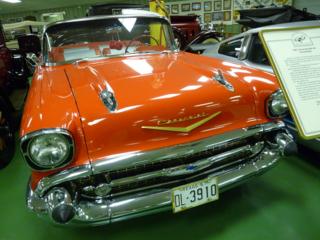 You will see a everything from an old Texaco gas station, gas signs, license plates, and of course cars of all makes and models from 1903 to current day. The placement of cars has no rhyme or reason that I could see. No matter, they're all treasures. Here a towering 1940s Ford pickup is parked next to a vintage Rolls Royce. A 1957 Chevy screams out to you to drive it (orange UT colors are naturally prevalent here).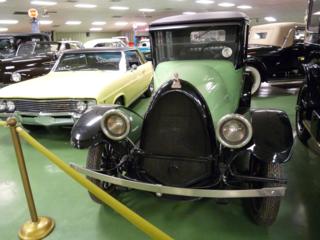 This 1911 Napier "Garden Car" in the second photo above was a British status symbol of it's day for the rich to show off, and was exceptionally made. Note the wicker seating and back cover.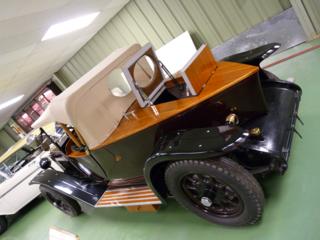 The 1959 Ford Edsel is here, a product of extensive Ford research that went awry. Note the unusual color original to the car. Compared to the cars today it is far from what I would call ugly. One of the oddest cars on display is the 1924 Delage D.I. made in Paris, France. Note the wood grain finish This car was discovered on a Netherlands farm in 1975. There were less than 10,000 of these cars made in the Delage D.I. series. An earlier model of the Delage won the 1914 Indianaplois 500.
Join our Facebook pages and view more vintage cars from the Central Texas Museum of Automotive History.

Read about our visit to 9E Ranch Bed & Breakfast in Smithville just 2 miles from the antique car museum at Rosanky.
comments powered by

Disqus