Friday, July 01, 2011
Bastrop, Tx: Old Soda Fountain & Visitor's Center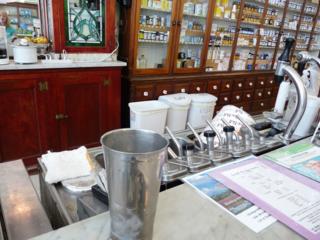 I love old authentic soda fountains like the one at Lock Drug Store on Main Street with the old marble counter and interior dating to 1905. The second photo is of the soda fountain the way it originally looked around 1905. The cabinets, marble counter, and most of the interior is still the same. Here they will mix you up a treat however you like it. I decided on a frosty shake, except instead of milk had them add Dr. Pepper with the vanilla ice cream. Good combo!

Across the street is the Visitor's Center housed in the old First National Bank Building, circa 1889. The old bank vault is still there, and the walls are lined with vintage photos. The lady there can fill you in on all the historical places to see. Watched a brief film here on the history of Bastrop. Be sure to get the pamphlet on the historic walking tour of downtown.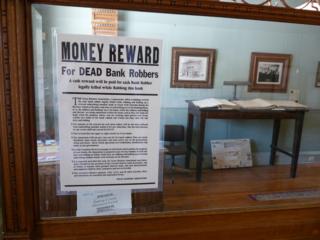 Just 12 or so miles down the road on Hwy 304 off of Hwy 71 is the Central Texas Museum of Automotive History, a priceless gallery of the best in American and foreign automotive ingenuity and engineering. More about it tomorrow. Like our Facebook page to see more photos, and read more about our stay at the 9e Ranch B&B on Hwy 304.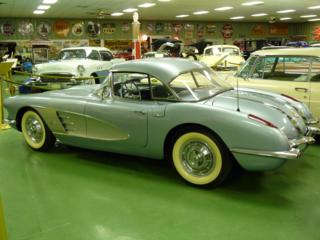 comments powered by

Disqus