Thursday, August 26, 2010
Old Soda Fountain in Dallas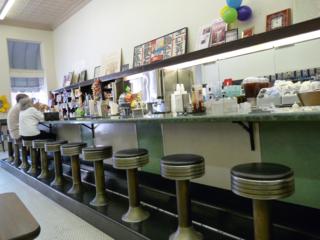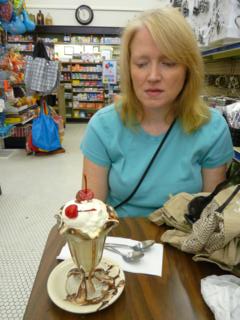 During our recent quick trip to Dallas we made a special trip to
Highland Park Pharmacy
at 3229 Knox just a few blocks from the Hotel Palomar. I love to see it when a soda fountain is still serving up custom sodas like the old days. This corner pharmacy is a great place to get a tasty lunch and soda and get all nostalgic. Serving sodas like days of old, the doors were opened back in 1912. Glad to see it was busy with the lunch crowd. Now owned by local grocery magnets Sonny and Gretchen Minyard Williams, Mr. Williams has been a steady customer since he was a kid and continues on a great tradition of service. When you visit be sure to read about the history of the place that hangs above the soda fountain. We settled on a fudge sundae for dessert. Yummy, and yes they serve cherry Cokes and the original Dublin Dr. Pepper (with pure cane sugar) as well.
Read our new feature on the highly acclaimed
Hotel Palomar in Dallas
.
Let us know what you like about Dallas. Ever been to the Palomar Hotel? Friend us and let us know via our new Facebook page.
Book a Stay at the Hotel Palomar - Dallas - a Kimpton Hotel
More Top Hotels in Dallas
comments powered by

Disqus