Friday, November 06, 2009
Wild West Trip: Day 9 Part II - Headed to Moab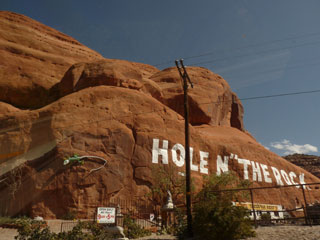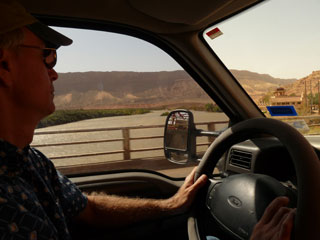 From Wilson Arch we headed closer to Moab.Hole N" The Rock is a famous tourist stop, a 5,000 square foot rock home and gift shop. It took Albert Christensen 12 years to blast through the sandstone to make it a home. As we had our fifth wheel with us and were short on time in getting to Arches later on, we decided to stop in another time. I hear it is a must see. We drove into the outskirts of Moab and unhitched our RV at Archview RV Resort as we had done almost exactly 10 years before in our previous fifth wheel while on our trek through 22 states.
This campground is only 10 minutes north of the entrance to Arches National Park, and the park can be seen from the campground.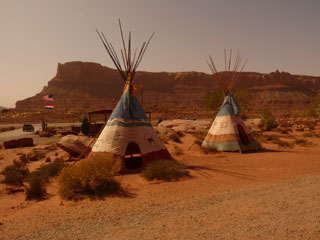 The old church was still there, used on the set of the movie "Riders of the Purple Sage", a Zane Grey novel. Purple sage grows all around the church. In the next blog post I'll show an interesting photo of the church at night. Tepees are at the campground for the more adventurous.. You can see Mt. Peale in the distance to the right of the church, the 2nd highest peak in Utah.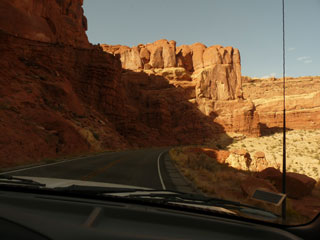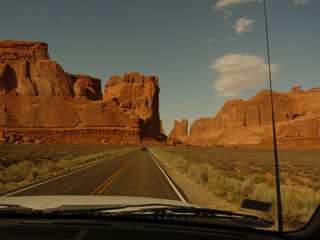 We next drive into Arches and visit all the stops prior to darkness, taking fascinating photos of the richly colored rocks. Stay tuned...

comments powered by

Disqus