Monday, November 23, 2009
Wild West Trip: Day 10 Part II - Colorado National Monument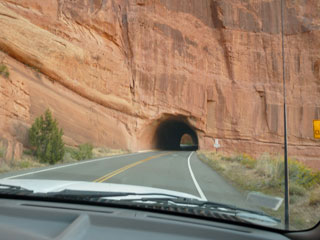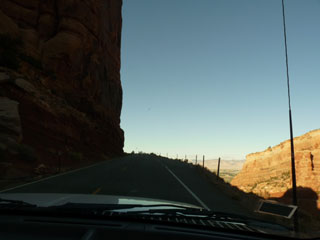 While in Grand Junction we took a quick trip through the Colorado National Monument, home to a spectacular display of red sandstone and formations covering 23,000-acres.
There were several tunnels through the rock that were blasted out by workers during the Great Depression who felt fortunate to even have a job. This road took much back breaking work to make. A sign in the park commemorates several local men who died when a rock formation above them collapsed while they were working on the road. The road was completed in 1937 by the Civilian Conservation Corps. The overlooks and guardwalls were all stonework done mostly by hand.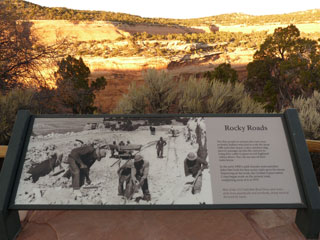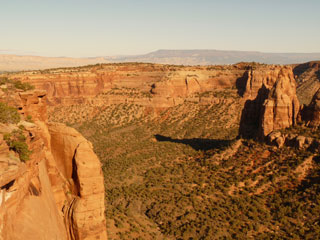 We were quite surprised at the many scenic views and formations created from the great forces of nature along the 23-mile stretch of Rim Rock Drive. Ranchers used to use narrow passages to for cattle to reach the green highland pastures above.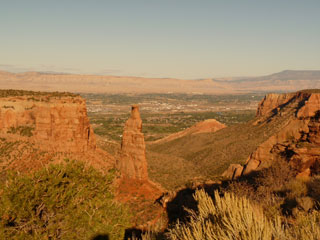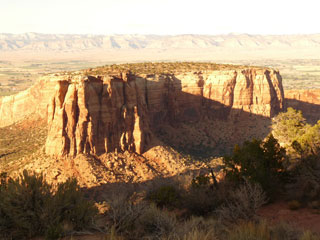 Photo of Independence Monument, a good example of the steady advance of erosion on the rocks as the surrounding walls around this monument have worn away.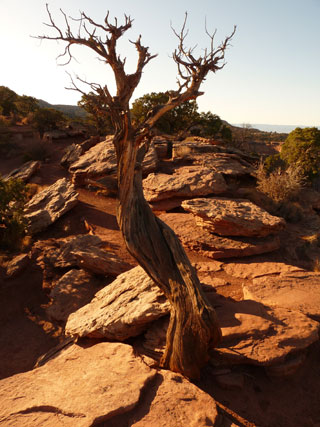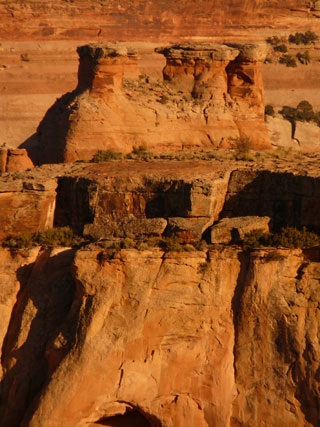 Old twisted trees. I love to take photos of them... Image of monuments with rooflike capstone rocks on their peaks.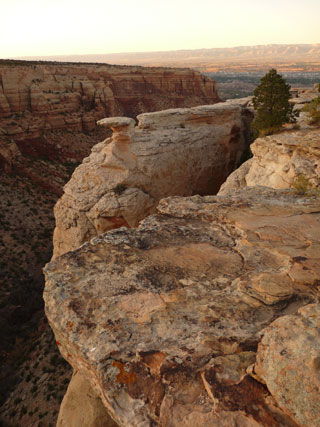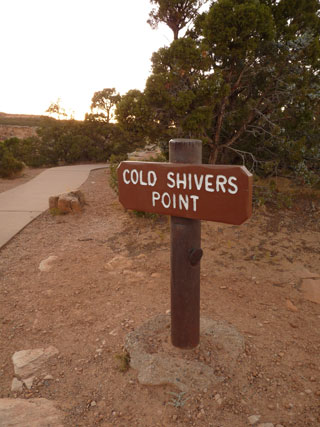 In walking through the Colorado National Monument, the sandstone walls and formations are witness to 1.6 billion years of natural history, with numerous formation layers.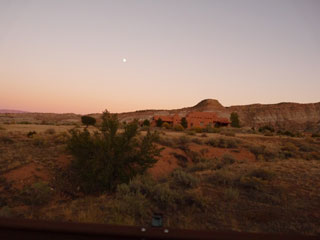 As we exited the park, we saw a few large houses that blended in well with the natural landscape.
comments powered by

Disqus