Thursday, November 05, 2009
Wild West Trip: Day 9 - Wilson Arch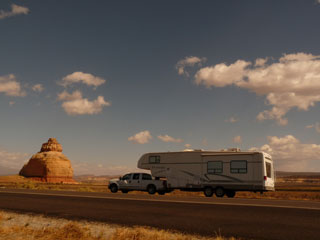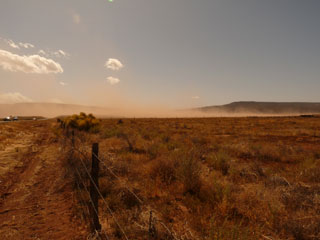 In Blanding the next morning I talked again with the Trading Post folks then went next door to Thin Bear Indian Arts. An old couple greeted me and I looked around at the Native American rugs and artwork. I became interested in a local history book and the owner, who was talking to an old gentleman on a walker, told me that he had written it, and he signed it for me. We then hitched up and headed towards Moab for a return trip to Arches National Park. Along the way we stopped at a spire and I took some photos of a wind storm brewing from where we had just came from.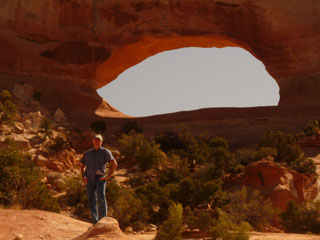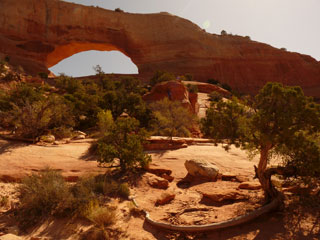 Further up the road as we got closer to Arches, we saw a large arch (Wilson Arch) along the side of the road so we stopped. You can walk right up and sit underneath Wilson Arch, although it's a somewhat steep climb and can be quite windy. Made of entrada sandstone, the arch is referred to as a freestanding fin where the middle has been worn away by the ravages of wind, water, and time. The arch is named after Joe Wilson, a local pioneer who had a cabin in the valley nearby.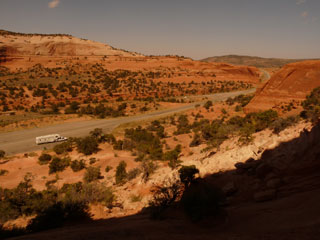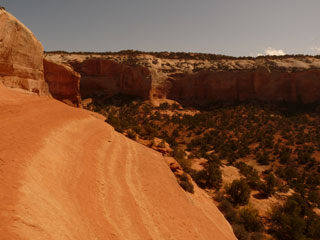 Views here are up on the arch looking down at our rig and the valley on the other side. With Rhonda in the last photo you can get a perspective of how big Wilson Arch is.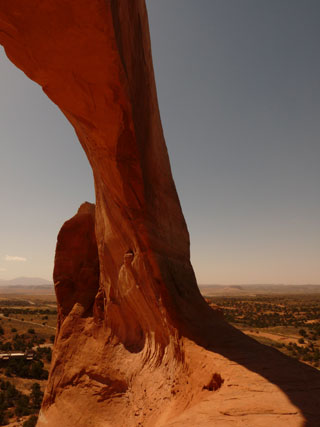 From here we headed on into Moab...
comments powered by

Disqus