Wednesday, November 04, 2009
Wild West Trip: Day 7 - Antelope Canyon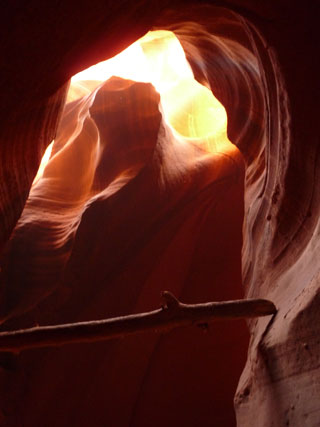 Carved over the ages from the forces of sandstone and water, the fascinating slot canyons of Antelope Canyon in Northern Arizona are like nowhere else in the world as any visitor or photographer who has seen will confess.

Many visitors tour the Upper and Lower Antelope Canyon, which are two separate canyons. Rising 120 feet above the sandy floor, Upper Antelope Canyon is referred to by the Navajos as "the place where water runs through rocks." Lower Antelope Canyon is referred to as having "spiral rock arches."

We feature a unique tour company that offers photography tours of both Antelope Canyons as well as exclusive access to 3 slot canyons in the area that offer incredible photo opportunities.
Read about their Antelope Canyon tours in our new feature now.

Words come short in conveying what images fill the mind. Our five hour tour gave us an upclose view of five canyons within Antelope Canyon, three of the canyons can only be viewed through Adventurous Antelope Canyon Photo Tours. Read about their tours in our new feature now.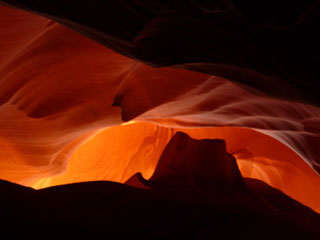 comments powered by

Disqus