Thursday, October 15, 2009
Wild West Trip: Day 5 - Route 66 Haunts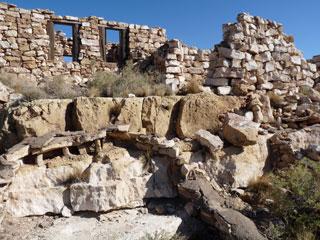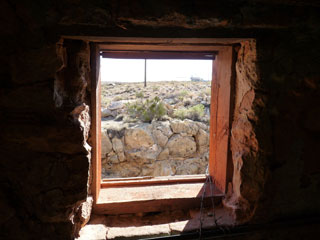 Today was another jam packed today of seeing the sights. First, we spent a few hours scouring over the ruins at Two Guns along Route 66 just down the road from Meteor Crater. Two Guns was the perfect tourist trap, complete with shops, gas station, lunchroom and zoo which included coyotes and mountain lions. What could be more fun than that? Cages were located throughout the property, some over deep caves or next to the canyon cliff. The property used to be fenced off but had a gate down so we proceeded. Keep in mind that this is private property.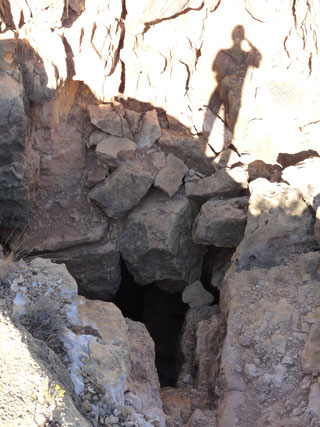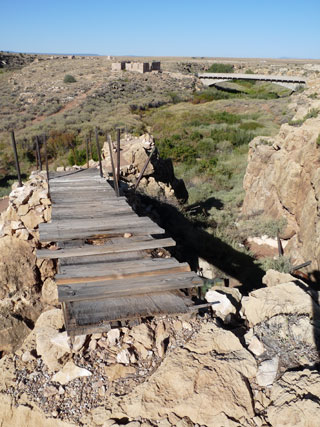 Note the rickety wooden bridge, below it is a deep cave. An original Route 66 bridge is in the distance that we walked over and found to be still in good shape.

The 1946 Guide Book to Highway 66 describes Two Guns as follows:
One establishment, offering gas, lunchroom, and curios. At the rear of the building is a small zoo exhibiting western animals. In previous years, US 66 ran behind this building, and some old Apache Caves in a canyon there were great showpoints. They can still be visited if you care to walk a few hundred yards back."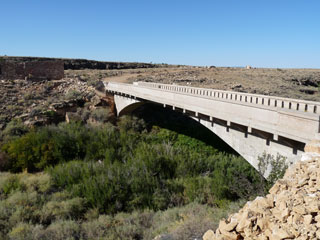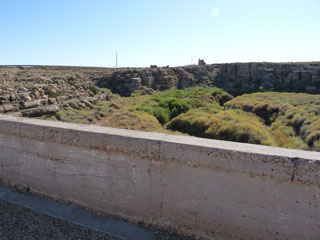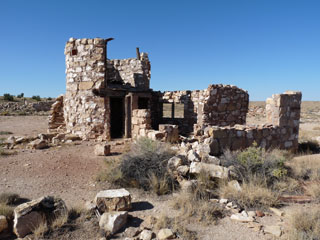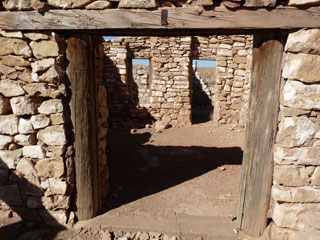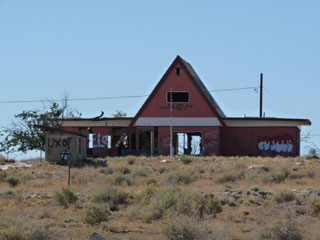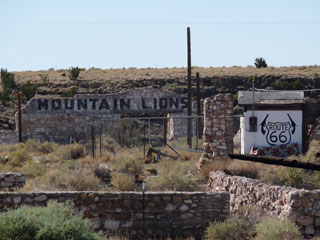 The campground in the distance has seen better days. From the highway can still be seen the sign beckoning all to see "Mountain Lions." Maybe someday someone can fix up the property to what it used to be for so many years along old Route 66.

Coming up, we venture onward later in the day to explore the cliff dwellings at Walnut Canyon National Monument, Flagstaff, and see Jupiter up close!


comments powered by

Disqus