Wednesday, October 14, 2009
Wild West Trip: Day 4 Part II - Arizona Route 66 Views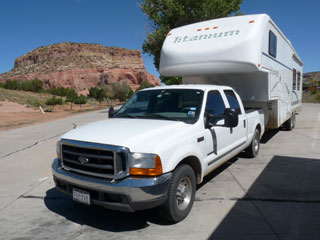 After departing Gallup, NM, we head west on I-40 towards Arizona. At Holbrook, we took the opportunity of driving along Route 66 again. There are numerous vintage motels and businesses that line the street with old neon signs. Here's an old one for Dairy Queen. We drove past Joe & Aggie's Cafe. Homemade chili is the forte here along with much more on the menu.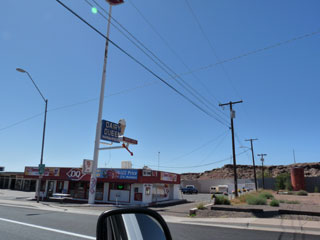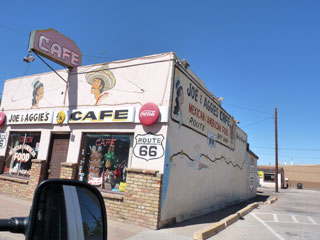 The Wigwam Motel caters to the young and young at heart, with individual tepee rooms and vintage cars parked all around. The rate are quite affordable if you happen to be passing through it will be a unique experience for you. We had to venture on as our fifth wheel had a site it was hankering for at Meteor Crater RV Park next to Route 66.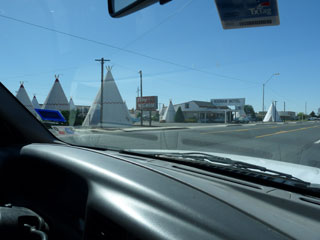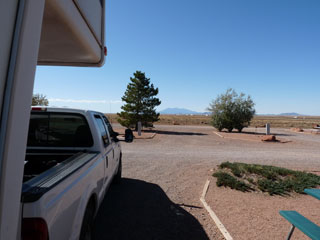 Since we had seen Meteor Crater when we were here several years ago, we opted to drive up the rough road next to the RV Park to see the old Meteor Crater Observatory and take photos. Now mostly ruins, Meteor Crater Observatory used to have a curio shop with model of Meteor Crater. From the tower could be viewed the crater.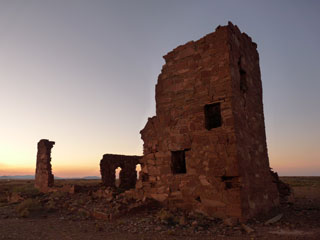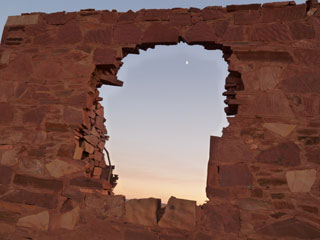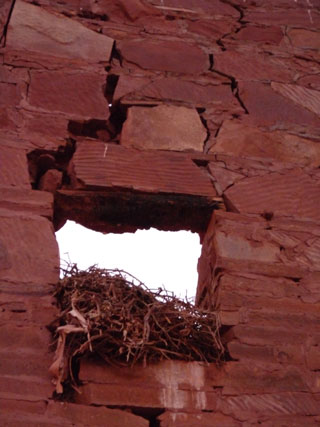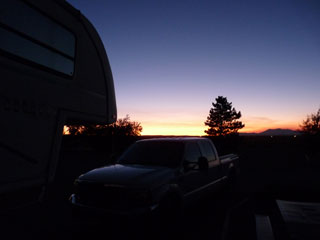 Back at our site we took in another beautiful Western sunset.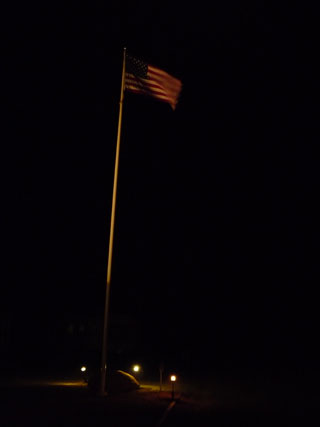 comments powered by

Disqus