Friday, October 09, 2009
Wild West Trip: Day 2 - New Mexico
Our trek took us over into New Mexico, along I-40 with a wide sweeping plain and never ending billboards attracting tourists to stop and shop.

We visited Clines Corners, a longtime attraction that dates to the 1930s and Route 66's heyday. Lots of touristy stuff, a restaurant, and motel, with many interesting Native American pottery and dolls.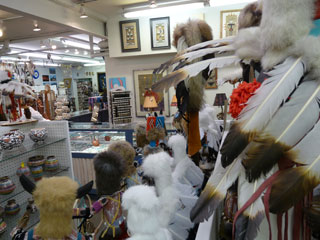 As we traveled further along I-40, I began to look for traces of Route 66. There are still remnants, small sections of the original highway that were not covered by I-40. Look for the signs where you can exit and see an old motel, or signs of when the Mother Road had it's heyday.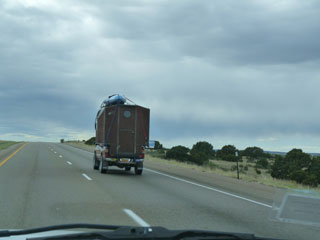 Some curious scenes can still be found along the highways. This camper made me think of the movie The Grapes of Wrath for some reason.. As the sun set, we were amazed again at how beautiful the sunsets are here out West.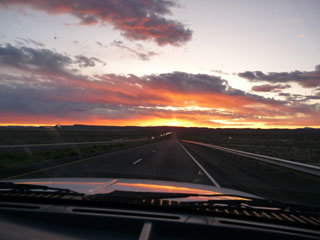 We stopped in for the night at Dancing Eagle Casino, where we parked in their RV Park for the night with hookups and wireless Internet for only $10 (after getting their Player's Card). In addition, they had a 2 for 1 special on their prime rib dinners ($10) which was quite tasty.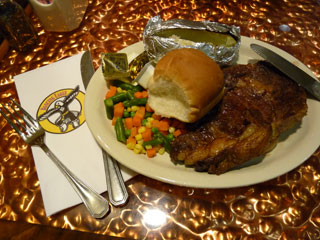 For dessert, we shared a huge dish called the Avalanche, consisting of layers of brownies, chocolate syrup, strawberries, and ice cream. After devouring, we decided to call it a night.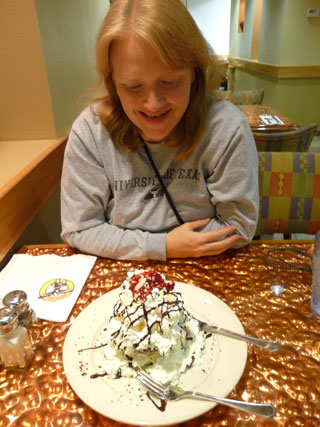 On Day 3, we venture further along and explore more of Route 66 in New Mexico.


comments powered by

Disqus