« July 2011 | Main | September 2011 »
Friday, August 26, 2011
Airports with Most Expensive Airfares
In travels through Texas, I have found certain airports charge more to fly out of than others. As noted in this WSJ article, which airport you fly from in the same city can vary by almost $200 as is the case in Houston (with Bush Airport being the highest at an average $476.60). The cheapest airport to fly out of was Atlantic City, NJ with the average fare being $171.84.
The full list can be located here.


Sunday, August 14, 2011
Hotels opening in China
As noted in this recent FoxBusiness article, companies such as Starwood are now opening a new hotel in China at the rapid pace of every two weeks.

As notes Matt Gaghen, vice president of brand management at Starwood, "Both domestic travel and outbound travel are growing really substantially. The market, overall, is booming. It's not one at the expense of the other."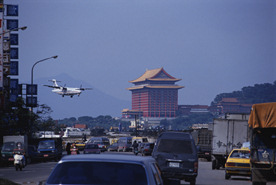 It will be interesting to see how this evolves as more Chinese citizens have the capability to travel more both inside and outside of the country and more foreigners travel to China destinations.

Been to China? Let us know about your experiences by joining our Facebook page.