« February 2007 | Main | December 2006 »
Sunday, January 28, 2007
Wednesday, January 24, 2007
Friday, January 19, 2007
Monday, January 15, 2007
Upcoming trip to South Texas | new bookmarking and tagging features added to blog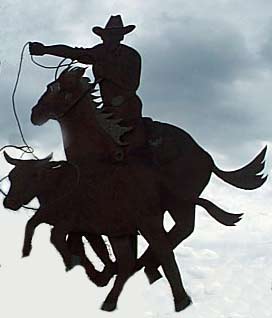 With the impending ice/sleet/snow expected to hit us here in Texas (I can hear the freezing rain pelting the windows now), we have delayed our upcoming trip to the Del Rio and surrounding area by two weeks. The weather should be warmer by then, and hopefully the rain will be gone. With the southern area of the state so rich in history, we plan to focus on the most interesting to feature here. You may have noticed that we have been focusing alot on Texas lately.
There are several reasons:
1. It's a tripple whopper of a state. Did you know that the original Texas Constitution in 1845 includes a resolution stating that Texas has the legal right to divide into 4 states in addition to the original Texas?
2. We are located here and there are lots of unique and interesting places to see.
3. After traveling to London last year and many other states in previous years, we wanted to add more Texas features to our destination guides, especially ones that represent a unique and historic travel experience.
---
You may have noticed in our blogs the addition of a new linking method to share our travel blog posts. Several bookmarking and tagging services have been added all under one service where you can link using Del.icio.us, Digg, Blinklist, Technorati, Furl, Reddit, Newsvine, Netscape, and many others. We also plan to add this to our feature and destination guide pages to make it easier for our readers to track.
Through the FeedBlitz service (see in the right sidebar), you can be notified by email as our travel blog is updated.
This year, we are also in the process of redesigning our website, adding a content management system, updating our backend processes, and adding many new services, including a travel community section.
If you have comments or suggestions please let us know via our contact us page.


Wednesday, January 10, 2007
Thursday, January 04, 2007
Tuesday, January 02, 2007