« A Shreveport Weekend | Maui Up Close, an ATV Tour of the Hawaiin Island | Main | The Montague and the Rubens in London »
Saturday, September 30, 2006
Shreveport KOA featured
From our recent visit to Shreveport, we stayed at the Shreveport/Bossier City KOA in one of their large chalets (a mobile home). It was decorated attractively, came with a kitchen with two skylights, three bedrooms, perfect for a family or group gathering.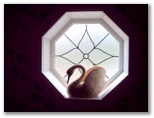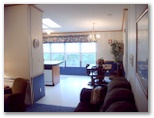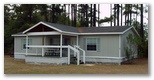 It was a short trip, but we did have a chance to feast on the international buffet at Sam's Town casino. For the freshest servings, be sure to get there early (before 11 if going for lunch).
Our next features will highlight more of our London travels. It has taken us longer to compile the features, as we went to so many places and also took lots of photographs.
Best,
Carl