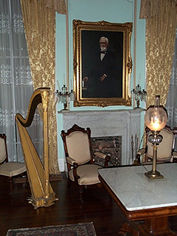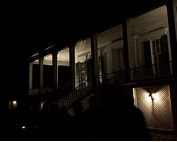 Gulf Coast - Mississippi
Beauvoir - Jefferson Davis Home




Beauvoir was the last home of Jefferson Davis, who died in 1889. During a ten year period after being released from Fortress Monroe, he had sought a place to call home. From here, he completed the two volume history of "The Rise and Fall of the Confederate Government."

Years after his death, Mrs. Varina Davis agreed to sell the house for a nominal fee to the Mississippi Division of the United Sons of the Confederate Veterans. The house became the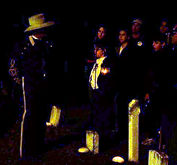 Jefferson Davis Memorial Home for Confederate Soldiers and Sailors, their wives, and widows, a nursing home from 1903 to 1955. We were here to take a candlelight tour, which included actors which portrayed the life story of some of the veterans who stayed here..

The Beauvoir Cemetery contains over 700 Confederate veterans and spouses, including the Tomb of the Unknown Confederate Soldier. The museum also contains a new Confederate Presidential library, and is a National Historic Landmark to honor the brave soldiers. A re-creation of the Hunley was on display, with details provided of the Civil War Confederate submarine that was well ahead of its time. Follow the events as the Hunley is raised and restored in Charleston, S.C.
Activities include: Candlelight Christmas in December.
Toys are collected for Toys for Tots.
Adults entrance fee is $7.50. Hours are from 9:00 - 5:00 (4:00 fall and winter), Monday through Sunday, $7.50 for Adults, $6.75 for Seniors, Students, and Active Military
(all pricing subject to change)
For additional information, call 228-388-9074 or visit online.