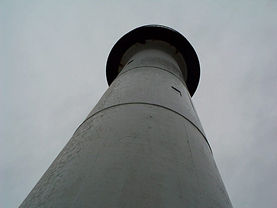 Gulf Coast - Mississippi
Biloxi Lighthouse Said to be the first metal cast iron lighthouse in the South.

Way back in 1867 the first restoration of the lighthouse took place which involved digging underneath the lighthouse to balance and keep it from falling into the water after a retaining wall had collapsed. At one point, the lighthouse was painted with black tar to reduce rust to the outer walls. From the lighthouse, you can see a clear view of the beach and the fresnel lens.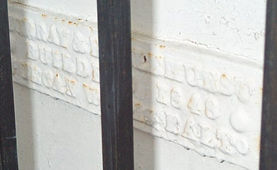 During the Civil War, the lens was hidden by Confederates to keep from the Union. For the first ninety-one years, the lighthouse was operated by civilians.The 65-foot structure was built in 1848 by the Murry & Hazelhurst Vulcan Works of Baltimore (see photo here) at a price of $12,000.

One of the long-standing lightkeepers was Maria Younghans, one of several female operators, who managed it for 53 years. In 1926, electricity was added to the lighthouse. After managing for twenty-nine years, the U.S. Coast Guard eventually deeded the property to the city of Biloxi. The inside is lined with bricks which were made locally. The lighthouse is painted white as it was originally. The lighthouse is open for tours daily at 10:00 a.m., Monday through Saturday, $2 for Adults, $1 for Seniors and Students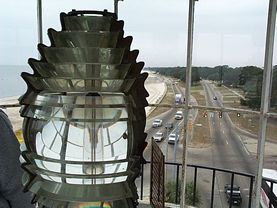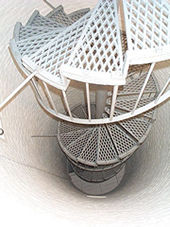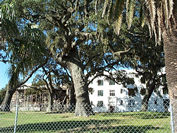 Nearby, along the beach, the White House Hotel will soon be restored to its' previous glory following damage from Hurricane Katrina. This Spanish Colonial and Neoclassical Revival style hotel dates to the 1890s.
For tour information - email
Mary Mahoney's Old French House Restaurant
Although we didn't have time to visit, a treasure is Mary Mahoney's Old French House Restaurant. Built around 1737, the French architecture of the "Oldest House in Biloxi" is apparent, with high ceilings, hand hewn cypress columns, and slate roof. The house includes old slave quarters, kitchen, and even a cellar. Next to the house is the Patriarch, a live oak tree that dates back over 2,000 years. Enjoy the paintings by Mary Mahoney, the owner, inside, or take in the gulf breeze under the Patriarch with some Beignets from the cafe, which is open 24 hours. Numerous other live oaks along the coast are quite old also, including the Friendship Oak (on the University of Southern Mississippi, Gulf Coast campus) which is over 500 years old, and the Council Oak (next to the Tullis-Toledano Manor) dating back over 600 years old.