Natchez - Mississippi by Tommy Ford

A fairly recent addition to the attractions of Natchez is the Natchez National Historic Park, administered by the National Park Service. The park consists of three units: Fort Rosalie, the William Johnson House, and Melrose Plantation. Melrose is the only unit open to the public as of this writing. While there is a fee for tours of the home, the grounds of Melrose are open to the public for free. Numerous structures survive on the grounds including the kitchen and stables. Another building houses an exhibit on slavery along with recreated slave quarters.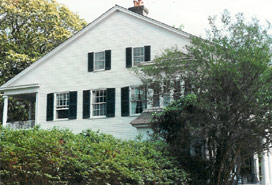 It would be difficult if not impossible to take in all the attractions of Natchez in one trip. There is so much to see.

Dozens of homes are open for tours, some only during Pilgrimages.

Spring and fall are our favorite times to visit, thus avoiding the hot, humid southern summer.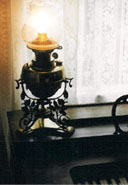 If before your visit, you desire a deeper understanding of Natchez and the Old Southwest, may I suggest reading "A Way Through The Wilderness: The Natchez Trace and the Civilization of the Southern Frontier," by William C. Davis?

I have read numerous books concerning the history of the area and found Mr. Davis's volume to be by far the most informative and enjoyable.


If you want to venture out of Natchez you have several options. For those who crave the outdoors consider visiting Natchez State Park, which offers sites open for both tents and RV's as well as an excellent fishing lake.

Jefferson College, located north of Natchez on Highway 61, displays the surviving buildings and grounds of the college, which reached its heyday in the 19th century.
Further out you will find the ghost town of Rodney, as well as several plantation homes open for tours in the Fayette area, most notably Springfield where President Andrew Jackson was married (and a ghost reportedly resides today also). Finally there is the Natchez Trace Parkway which stretches from Natchez to Nashville and is lined with historic and natural exhibits.

Top of Page