Southpoint.com has provided firsthand travel destination features and RV campground directory guides since 1996. We offer a wide range of marketing and web site technology services designed to fully enhance your resort or campground's online web presence to effectively reach RVers.


Our popular travel feature and RV resort/campground directory guides have given us a #1 ranking with Google and also provides high rankings for resorts and campgrounds we feature.

The Internet is the fastest and most far reaching method available of reaching your market, and the most cost effective for the number reached.
Being featured with Southpoint.com provides your resort or campground with direct access to our highly targeted RVer audience online, providing you with a very cost effective solution, that works for you 24 hours a day, 7 days a week, at a fraction of the cost of other methods.


RV Resort / Campground Directories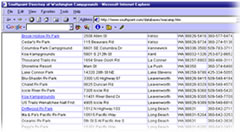 Add your RV resort or campground web site and email address linkage to our popular online campground directory databases for a small one-time fee of ONLY $69*.
*If address is already listed, the one-time fee is the same for adding your web site and email address. See an example state directory here.
Complete our online form here and be added to a state directory now. Allow RVers to quickly find your location and reach you via your web site, email, or telephone.


Featured RV Resort / Campground


Be highlighted as a Featured RV Resort or Campground
Gain an edge over your competition. Get the best exposure online! We provide you with a custom web page highlighting your location and amenities, along with images (provided by you, unless our staff is in the area). Your featured page is also linked to our RV resort/campground directory index, all for a one-time fee of only $149*.
* This ALSO includes being added to our RV resort/campground directory databases for no additional fee!
Complete our online form here.

Compare our features to traditional magazine, newspaper, or television advertising (which has a very limited audience), with costs ranging up to $3,000 for one time ads.

We have also been listening to your suggestions and will be offering a web service for RV resort and campground managers to easily post their own resort or campground web page area on Southpoint.com that can include updates for your calendar of activities, to accept reservations, and highlight unique amenities available to keep RVers updated on your resort/campground.
Contact us here to inquire and be notified when this annual service becomes available.


.
Banner Ad Placement
Gain top exposure by adding your banner ad to our web pages, with affordable mthly. plans available. We also can create a custom design for you, starting from $199.
Complete our online form here for more details.


Web Site Design, Hosting, Site Redesign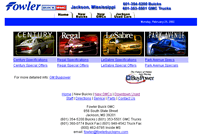 Through our partner site, HostingResolve.com, we provide web design, hosting, and strategic marketing for businesses. We also know the travel and RV market, and our staff can offer proven methods for highlighting your RV resort or campground with your web site and at Southpoint. For existing sites, we can also re-design it to more effectively get your message across and promote a professional appearance.

Our pricing is affordable, starting from only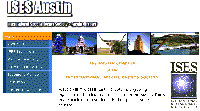 $189 per year to design and host your website, through our partner web site,. We have many types of businesses as clients. Take a look at our web design and hosting services available, and the technology book written by the founder of Southpoint.com.
Complete our online form here for more information.

Home Top of Page

© 2015 Southpoint.com
All rights reserved.